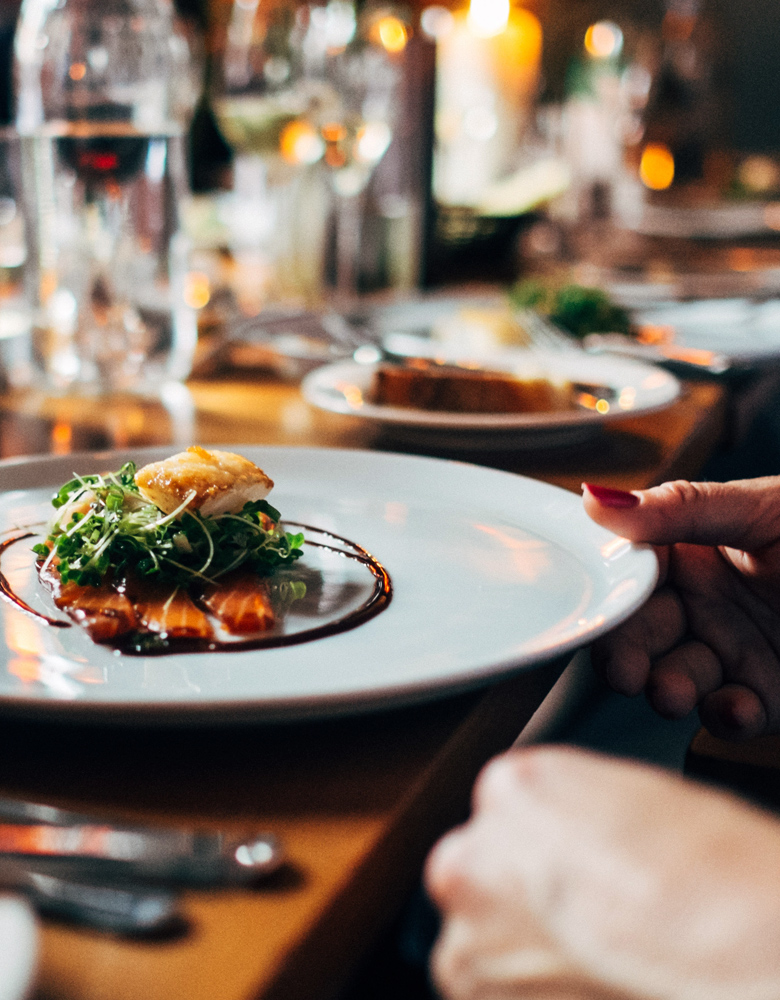 Coaching &
Consulting
We create holistic concepts considering local circumstances for large and small gastronomic companies. From appropriate design & interior to food & beverage offer pricing, calculation, organization and logistics basics, public relations and all, it is necessary for a rapid start in the direction of a successful daily operation.
Please feel free to contact us.
---
Kitchen basics
HACCP, cooling chains, warehouse labels (first in - first out, labeling, packaging, etc ...), goods receipt, dress code, etc ...
---
Teambildung
casting, recruiting, training
---
Motivation
employee motivation
---
Create structures
creation and definition of work flows in the kitchen, front of house & back office
---
Sophisticated cooking
contemporary cooking methods & plating
---
Checking & controlling
cost control & calculation
---
Product development & conception
invention of new products, creation of recipes, work processes & gastronomy concepts
---
Kitchen planning
from ventilation to cooling to the pass & office - auto Cut
---
Product planning
communication with suppliers (crockery, cutlery, food, etc.) and external service providers to create exciting food presentations & lasting experiences of your guests
---
Organization & preperationplanning
creation of all forms - cooling, hygiene and working time records. loss, staff picking, etc.
---
Logistic
cost reduction through economic staff classification, optimized work flows and use of appropriate tools